What type of aircon gas are there in Singapore?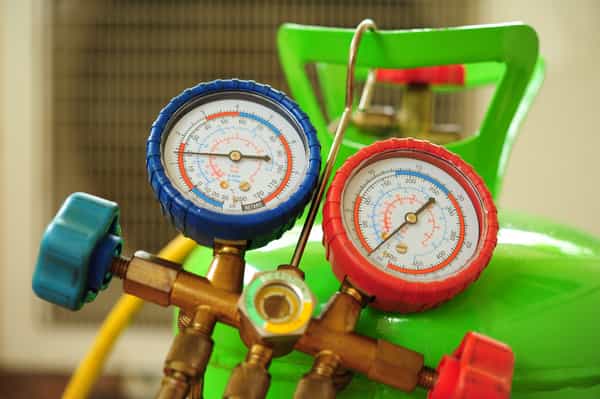 There are 2 types of aircon gas that are mainly used in Singapore. R22 and R410A. R22 is cheaper than R410A, but is less efficient in absorbing and releasing heat. R22 is commonly used in the past, but we are now shifting towards R410A for its better performance.
Here is a pros and cons list of both:
R22
R410
Pros
– Cheaper than R410A
– Used in aircon units for decades
– Low pressure system, lesser wear and tear
– Energy efficient
– Used by newer aircon models
– Environmentally friendly
Cons
– Less energy efficient
– Not available for newer aircon models
– Not environmentally friendly (ozone depletion)
– More expensive than R22
– May not be compatible with older installations
Do I need to top up my aircon gas? And how to tell if I need to top up my aircon gas?
It is usually not possible for the consumer to know whether they are running low on their aircon gas. The way to determine if the gas is low is to use a meter to check the gas level. The gas top up valve is located on the outdoor unit compressor, and it is very important that only a trained professional does the check and top up of the gas.
Whenever customers request for a gas top up, we try to get more information from the customer as to why they believe that their gas level is low. Usually, if an aircon unit is maintained well, the gas level should not drop. The biggest reason whenever we encounter a system with low gas level is that there is a leakage somewhere.
Most customers usually come to the conclusion that their gas level is low because they have already cleaned and serviced their aircon, but feel that the aircon is still not cold.
But before you do anything else, follow these tips first.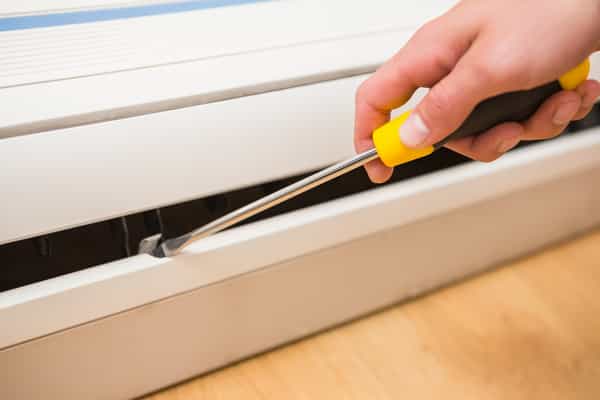 1) Check that you are on the right aircon mode. Customers sometimes accidentally set the wrong mode to the fan mode or dry mode. The only right mode to use to see how cold you aircon can get is the the cool mode. Typically, the icon for the cool mode is a snowflake. -> ❄️
2) Put your aircon to the coldest setting. Lower the temperature to the minimum to accurately determine if your aircon really does not have the capability to produce cold air. If your aircon is able to produce cold air, then the issue should not be with your gas level.
3) Ensure that your air filters are clean and dirt-free. A clogged up air filter drastically lowers the efficiency of your aircon air intake. Not only will you not get cold air, you will overwork the aircon as well.
After you have determined that the above three scenarios have been checked, then there could be a possibility that your aircon has a low gas level. At this stage, we recommend you to engage the service of a professional to troubleshoot your aircon system.
What happens during the top up?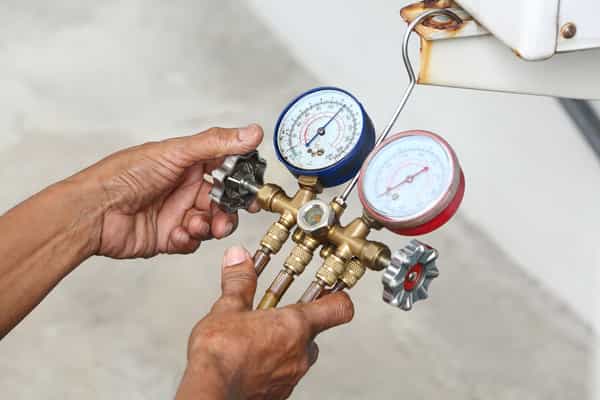 Our technicians usually will double check on your aircon unit to check if there is an issue with the coldness first. After that, the gas level will be checked at the outdoor compressor unit to determine your gas level and type of gas recommended. Lastly, if the aircon gas level is low, the technician will then perform a gas top up.
What happens after the top up?
If your aircon feels cold after the gas top up, then it is quite a clear sign that the low gas level was the main issue that caused your aircon to not be cold. It is crucial at this stage to monitor your aircon for at least a week. If you feel that your aircon is not producing cold air after some time, then there is a likelihood that there is a leakage. You will then have to engage an aircon specialist again to do a gas level check to confirm the loss of gas.
We offer reliable troubleshooting and air con gas top services in Singapore.
Check out our affordable pricing below:
Troubleshooting: $45
If you proceed to take on our gas top up or other aircon services right after troubleshooting, the troubleshooting fee will be fully waived.
R22 Top up: $40-80
Once we check your gas supply level, we will determine the gas top up amount needed to fill it back to the recommended level. This will cost between $40 to $80 depending on the quantity of the gas supplied.
R410 Top up: $60-120
Likewise for the R410 gas top up, we will also determine the amount needed to fill to the recommended level. This will cost between $60 to $120 depending on the quantity of the gas supplied.
Want to book an appointment for gas top up or troubleshooting?
Click below to go to our online booking page for a fuss free booking experience.
Want to find out more on our other services? Check out our pricing page below.